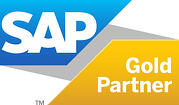 Salt Lake City — January 21 — Navigator today announced it is the recipient of the SAP® North America Regional Partner Excellence Award 2014 in the category Cloud Solutions." Awards were presented by SAP (NYSE: SAP) to the top-performing SAP partners in North America that have made outstanding contributions that impact overall SAP sales and pipeline-generation goals. Navigator received its award during the SAP Americas Field Kick-Off Meeting (FKOM) 2014, held Jan. 21-23 in Las Vegas.
"We are thrilled and honored to receive this award," said Grant Fraser, president & CEO of Navigator. "We are furthermore excited to see the growth of the cloud, as well as the flexibility it offers to our rapidly growing customer base. As an exclusive SAP software partner, focused on the SME market, we are confident in our ability to deliver the best of SAP. We further pride and measure ourselves on our ability to make every customer a best-run business."
Selected from SAP's wide-ranging North America partner base, nominations for the SAP Regional Partner Excellence Awards were based on internal SAP sales data. A steering committee composed of regional and global SAP representatives determined winning partners in each category according to numerous criteria such as sales achievement and performance. Awards were presented in a variety of categories, including overall sales, innovation, technology, services and solution-specific areas.
"SAP congratulates Navigator as the recipient of the SAP North America Regional Partner Excellence Award 2014 for Cloud Solutions," said John Graham, head, Ecosystem and Channels, SAP Americas. "They have excelled in their partnership with SAP, extending the value of SAP applications and services to our joint customers. These awards highlight the benefits of SAP's partner ecosystem – which allows us to lengthen our reach and drive customer success."
Navigator, a well-known ERP consultancy, began exclusively delivering SAP's small to midsize ERP solutions in 2005. With more than 15 offices located across the United States, and with more than 600 direct SAP customers, Navigator aims to be the trusted SAP partner in virtually every major market in North America.
SAP FKOM is an annual gathering of SAP executives, SAP field employees and partners. It is SAP's largest yearly sales meeting, intended to drive success during the upcoming year. Colleagues across the region gathered in Las Vegas to gain and exchange updated information on SAP's strategy, sales methodology, best practices, business growth opportunities and product innovations. This year's SAP Americas FKOM hosted more than 5,000 attendees from the region.
Headquartered in Pleasant Grove, UT, Navigator is a leading provider of enterprise (ERP) business management software solutions for manufacturing, distribution, and professional service-oriented companies in North America. We sell and develop for SAP Business One, SAP Business One On-Demand, and SAP Business ByDesign, along with Project Management, Implementation, and Technical Consulting services. Navigator is a performance-driven, performance-motivated, performance-rewarding company.