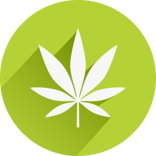 Salt Lake City, UT (September 27, 2016) – As a progressive pioneer in providing Cloud-based Enterprise Resource Planning (ERP) software to multiple verticals, Navigator has announced a new major initiative designed to support emerging companies within the rapid growing Cannabis & Medical Marijuana industries. This new focus aims to provide companies with efficient, compliant business management software to help enable the long term success of growing businesses within the space.
Further positioning Navigator, an SAP Gold Partner, as the leader in providing Cloud-based software to small-to-medium sized businesses, this new initiative will broaden Navigator's target market verticals, which previously had been focused within Life Sciences, Professional Services, and Manufacturing & Distribution, among others. The initiative's mission is to encourage and cultivate a flourishing and emerging market where many companies on the rise are in need of a tool that can increase profitability, manage scheduling, track performance, and maintain compliance in one streamlined solution.
"Navigator Business Solutions has made a deliberate decision to focus our extensive talents and domain expertise within this large, untapped and extremely under-served market. Cannabis companies need better operational transparency, improved visibility, extremely flexible yet highly compliant solutions that are tailored to their unique needs and fast changing environment," said Geoff Ashley, Sr. Vice President of Sales & Marketing at Navigator. "Our company invests heavily in finding fresh, unique markets where we feel as though there can be opportunities to create cohesive partnerships with clients and the Cannabis industry is where we believe we can provide the same celebrated value that we've given to our customer base of over five hundred companies."
Navigator has already had success within the market, as earlier this year they signed Adakai Holdings, an Arizona based parent company which operates a portfolio of business lines and products within the Cannabis space.
At present, a strategic marketing plan to onboard the Cannabis vertical is underway at Navigator. Plans include Navigator sponsorship and involvement at industry related trade-shows, whitepapers and other written materials, and online exposure to help prospective clients navigate all of the information, options, and complexities that make up a fully defined yet easy to use Cannabis solution.
About Navigator Business Solutions
Navigator is the premier Cloud value added reseller and SAP Cloud Partner of the Year for SAP Business One and ByDesign software platforms, services and proprietary add-on software. Navigator's Cloud first, agile methodology has enabled effective implementations for over 500 small and medium sized manufacturers, distributors, professional and commercial service providers, retailers, and industrial focused companies worldwide. For more information, visit: www.nbs-us.com
To read the initial press release, click here.
Media Contact:
Sarah Chairez, Marketing Coordinator
Navigator Business Solutions
www.nbs-us.com
801-642-0123
sarah.chairez@nbs-us.com