Your inventory is the lifeblood of your business. You might have the best business plan on the planet and the strongest sales team in your industry, but none of it matters without well-organized inventory. If you aren't already managing your inventory like the holy grail it is, it's time for a system that will help you optimize and protect this most valuable asset.
Making the most of your inventory won't require a sword or suit of armor. What you will need is clear visibility into what is happening throughout your organization, including how inventory is flowing, which products are contributing to your bottom line, and how you can better manage excess and waste.
Data relating to all areas of your business will be your best ally for protecting and optimizing your inventory. Technology like an enterprise resource planning (ERP) solution has a major role to play in aggregating and analyzing that data to create intelligent insights.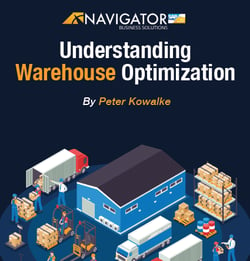 Below are five ways to protect and optimize your inventory, which will give you a better overall understanding of the state of your business.
Know Your Organization's Health through Visibility
Inventory visibility is one of the most powerful tools your business can possess. When inventory information is stored and managed through a central solution, your business will have access to near real-time insights and analytics about inventory as well as the overall health of your organization.
Maintaining a single source of data to track inventory optimizes management and also fosters collaboration and increased productivity throughout your entire business. A tool like an ERP system ensures all departments are on the same page when it comes to managing inventory.
Visibility into inventory data will ultimately help your business make better decisions regarding logistics, operations and finance. This type of granular visibility will also reduce errors while improving productivity and efficiency.
Stop Leaving Money in the Warehouse by Getting a Handle on Your Inventory
Your warehouse is a repository for your greatest asset, your inventory. But unless you have a strong handle on managing that inventory, you might as well be leaving piles of cash laying around.
A centralized tool that provides end-to-end inventory tracking along with automated reporting and management functions is an ideal way to cut down on waste along with inaccurate inventory tracking issues. An ERP system offers a host of benefits, including:
The ability to track inventory in real time by item or location
The ability to manage inventory in multiple warehouses and locations
Serial and batch management capabilities for tracking goods throughout the inventory cycle
Having accurate inventory data also means surplus inventory is immediately visible. Again, you don't want piles of cash sitting around in your warehouse. Understanding if the surplus has resulted from decreased demand, bad decision making or some other factor can provide insight on how to move forward. In some cases, returning the inventory might be a more economical solution than allowing it to sit and take up space in your warehouse.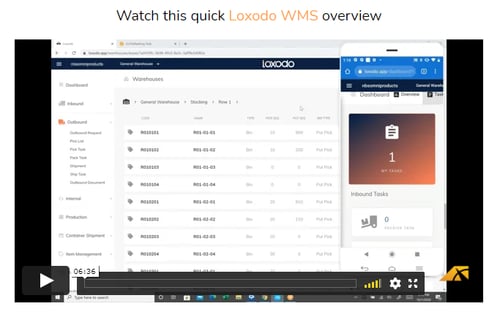 Understand How You are Making a Profit
Making a profit is clearly the most important goal for any business. Understanding where those profits are coming from requires granular visibility into your inventory cycle. An ERP system will provide detailed reports on inventory counts and valuations as well as production planning and material requirements. That data will be extremely beneficial when it comes to understanding exactly where true profits reside.
A centralized tracking system will also showcase inventory turnover by segments, enabling your business to better categorize that inventory and understand which items are truly making you money.
Profits aren't only about sales, and being able to evaluate how inventory flows, from source to sale, will provide better insights about profitability. In some instances, you may discover you can increase your profit margin by finding a better source for some types of inventory. Perhaps it may be cheaper to move inventory through an alternative channel or distributor. In any case, an ERP system will highlight that data for you so you can make better decisions that will increase your profits.
Order Only What You Need, When You Need It
Ordering too much inventory is a mistake many businesses make. Accurate inventory tracking and management helps solve that problem. A centralized technology solution will look at historical sales data and trends to ensure you have the right amount of inventory on hand at a specific time of year.
An inventory management system also will help your business to more accurately categorize your inventory, making it easy to order more at the right times without over ordering. It will also track pricing and demand to make sure you take advantage of the best deals when sourcing inventory.
Accurate inventory data means you will be able to source the right amount of inventory through fewer transactions, which will ultimately save your business time and money.
Increase Your Bottom Line
Inventory may be the holy grail for most businesses, but each business also is on a quest to increase the bottom line. Inventory organization and management is an ideal way to achieve that by saving time, increasing productivity and efficiency and thereby cutting costs.
An ERP system can provide maximum benefits here by streamlining and optimizing inventory management. Data from this type of solution is accessible to the entire organization, which will help your sales and marketing teams, accounting and finance departments and customer service representatives perform their jobs more accurately. That will lead to increased customer satisfaction along with happier employees. The end result will be a leaner, stronger and better performing business.
Understanding your business will become much easier when you have access to granular data about inventory management and organization. Investing in a technology solution that offers insights and understanding about the piles of cash sitting in your warehouse, aka your precious inventory, will benefit all areas of your business and ultimately improve your bottom line.