I recently returned from a hiking trip in southwestern China. One of the joys of the trip, aside from the mountain climbing, was outfitting for my trek at a discount department store in China. Everything I bought there, from the hat and the gloves to the dried fruit, was startlingly cheap; I think I outfitted for my trek on less than $5 US.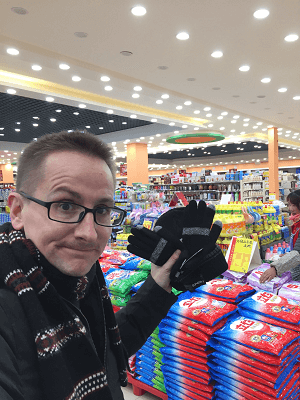 One piece of kit I didn't buy in China was my hiking shoes, however. When you're mountain climbing for days in the wilderness, you want quality shoes that you trust; there's no room for poorly made shoes that fall apart or fail to grip as expected.
The same can be said for ERP software. While some cloud-based ERP solutions are now startlingly cheap, do you really want to run your business on a cloud solution that has been engineered for price? I know I don't.
ERP: You Get What You Pay For
ERP is a company's system or record, and it serves as the nerve center for the business. All business process and data flow through the system, making it the IT foundation for a company. There might be add-on and secondary systems attached to the ERP system, but ERP sits at the center and is akin to the sun around which everything else revolves.
Having a solid ERP system in place, developed by a reputable company that has been in the market for years, is why so many businesses choose SAP and Oracle. These two publicly listed companies are huge, and they have been serving the ERP needs of businesses for decades. More than 404,000 businesses rely on SAP's ERP software, for instance, and an estimated 77 percent of all global transactions come in contact with it. SAP actually helped invent ERP.
With that adoption and lineage comes assured quality. Every possible use case has been explored, and the ERP solutions from an SAP or an Oracle have been refined and expanded over decades in consultation with customers. An army of third-party developers and consultants—Navigator Business Solutions among them—also has grown to support these systems, documenting, refining and implementing them for every type of business.
If businesses want stability and something akin to German engineering quality at the heart of their IT infrastructure, these Tier 1 ERP providers fit the bill (and SAP is a German company, by the way, so it literally has its roots in German engineering).
ERP systems from SAP and Oracle aren't the cheapest on the market; that honor goes to some of the startups that rushed to the cloud and aped the Tier 1 providers. But is the cost savings of software from a startup worth the risk of relying on unproven software by a firm that might not even exist in 10 years?
You get what you pay for, and the likes of SAP and Oracle don't compete strictly on price because they don't need to compete strictly on price. That is telling.
Even Smaller Companies Can Buy Quality
There's a reason that gloves and scarves are so cheap in southwestern China: Until recently, many Chinese couldn't afford the premium "branded" products. Lower quality products were all that most people could afford.
That's changing fast, though, as anyone who visits a mall in China will tell you. It also is changing fast in the ERP space.
Until recently, smaller businesses had to go with a Tier 2 or Tier 3 ERP solution; ERP from SAP and Oracle were too costly and complex for SMBs. Most businesses just couldn't afford the quality and stability of an SAP or Oracle.
But that's changed a lot in the past decade as Tier 1 providers have embraced SMBs and rolled out cloud-based products that lean on the enterprise architecture of their Fortune 500 clients but are built and priced for smaller firms. Solutions such as SAP Business One and SAP Business ByDesign cost a fraction of the larger enterprise ERP solutions, but come with the same quality and much of the same functionality. There even are turnkey, prepackaged ERP solutions for smaller firms that avoid much of the implementation costs.
Roughly 80 percent of SAP's customer base is now made up of SMBs, a telling statistic.
These SMB offerings by the Tier 1 ERP makers are not the cheapest on the market, just as you can buy quality gloves at a branded Chinese mall or go with the cheap ones at the discount store. But the price of these Tier 1 ERP offerings for SMBs are affordable. Unlike even 15 years ago, businesses now have a choice between quality and more value-oriented options on the market.
SMBs that want a rock-solid ERP foundation can now get one. Those that just want the cheapest option also have choices. But best of luck with that.
For my part, I choose quality when it matters. My high-quality hiking shoes didn't slip even once during my hike in China, and I felt confident the whole way.
Interestingly enough, I also randomly met an SAP consultant from France during the hike. Support for Tier 1 ERP providers is robust, but I had no clue I would find them even in the mountain wilderness of China.