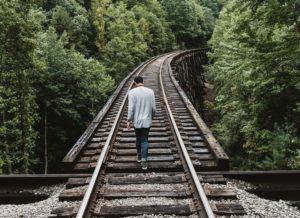 Small to midsize companies have several things to worry about to ensure business runs smoothly, and it can be difficult to prioritize and manage concerns. At the end of the day, whether you can consistently deliver projects within agreed upon parameters is of utmost importance.
Across all industries, time and budget are often clients' key measurements of a successful project. With around one third projects successfully completed on time and on budget during a given year, it's no surprise that capturing project resources and cost is one of the biggest challenges for service companies. Here are 4 ways to make sure you're getting your projects completed on schedule and on budget:
Set attainable expectations and project scope
You must first look to a project's beginning to set the foundation for a favorable outcome. You don't want to start off a project playing catch-up by promising a client something you can't deliver.
If the client has a desired timeline and budget, can you reasonably meet their needs? Think about how many and what types of resources you will need, for how long, and whether existing resources have the bandwidth or if you will need to staff for the project. Are there any hidden project costs, such as training, permitting or travel?
Upfront planning and forecasting will help you set project timelines and budgets that are feasible for you to follow.
Implement scalable project management practices and capabilities
Since 97% of organizations believe project management is critical to business performance and organizational success, your organization most likely falls into the same mindset. But perhaps you haven't known where or how to start. Project management processes fall into 5 groups:
Initiating
Planning
Executing
Monitoring and Controlling
Closing
Project management isn't just essential for you to keep projects on track, but it's also beneficial to your business overall. As your company grows, managing projects and resources will become more complex, placing further importance on solid project management processes and systems.
Maintain communication and visibility across all stages of the project
Life isn't perfect, and neither is every project. Your projects may hit snags along the road, but communication is key to steer them back in the right direction.
You need to have collaborative processes in place across your distributed workforce and with your clients. Enabling a universal way for project managers to document changes in scope, timeline and budget will streamline efforts. Providing stakeholders regular progress reports with insight into project performance, cost direction, and resource handling can help mitigate any issues before they get unwieldly.
Review previous projects and learn from them
What you've done before will help you now. If you've failed to deliver a project on time and on budget, see where things went wrong. Conversely, create a success model from a project that you completed within timeline and financial expectations.
Keeping accurate, detailed, and readily-accessible project records will provide you the insight you need as to what may or may not have worked, and help you determine best practices as you plan your next projects.
If you'd like to learn more about how to stay on track by delivering on-time and on-budget projects, contact us today for a free consultation.