The cloud has made ERP rollout and ongoing maintenance much easier than it was 15 years ago. But rolling out an ERP system and ensuring that it meets both the current and future needs of the business still is complex. A business that uses ERP for backend operations still needs a support partner.

Unlike most other software solutions, ERP encompasses all corners of a business. It serves as the nerve-center for the business, housing all of a company's data and essentially encompassing all processes and workflows that make a business run.

This comprehensiveness is part of the value proposition of ERP, because this enables deeper automation, a single source of truth and better analytics. But this comprehensiveness means that the software must integrate with all parts of the business and both have the wide range of features and the proper configuration needed for this all-encompassing role.

Thoughtful ERP implementation and the knowledge of how to make the system do what a business needs is important. When business needs or technology change, it also is critical to have an experienced hand for adjusting the ERP system for these new requirements.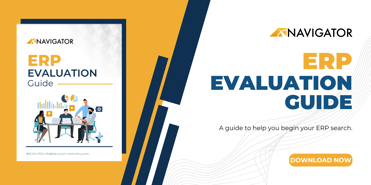 The Role of an ERP Support Partner
ERP vendors such as SAP, Oracle, and Netsuite offer some measure of support, especially during initial ERP adoption. This support is often limited and focused on the technology side, however.

The real heavy lifting is not understanding the technology, especially now that cloud-based ERP has made ERP technology much easier to use and roll out. The bigger task is configuring an ERP system correctly for the specific needs of a business, which requires both knowledge of the ERP solution and the business using it. This is where an ERP support partner comes in.

ERP vendors know their technology, but not the customer's business. The customer knows its business needs, but not the ins and outs of the ERP solution. The role of a support partner is bridging the gap.

A support partner understands the underlying ERP technology and how to configure it for any situation, having done so for hundreds of other businesses. But this support partner also takes the time to know the specifics of the business that is using the ERP solution, serving as a turnkey expert on the ERP implementation team and as a consultant later when the business needs ERP adjustments.

Unlike an ERP vendor, a support partner has a deep understanding of the business and its specific needs. It knows the business and has an intimate knowledge of how the ERP system was configured for the business. But unlike the business itself, it has deep experience with the ins and outs of the ERP solution and how to make it work for various business needs. It is a member of the team dedicated exclusively to this marriage between the specific needs of the business and its backend ERP software.
What Makes a Good ERP Support Partner
A deep understanding of the specific ERP technology used by the business is required, of course. But a good ERP support partner has more than just technical knowledge. A good ERP support partner needs depth of experience with marrying ERP to specific business needs.

Each business is different, with specific needs and its own situation. A good ERP support partner has worked with a wide range of businesses and learned how to adjust ERP for various situations and needs. At the same time, a good support partner knows best practices for various industries when it comes to ERP configuration, and can come in with a good understanding of how a business might want to configure its systems and workflows for maximum efficiency and ease of use depending on its industry and specific situation.

Just as important as technical knowledge and experience with ERP implementation, a good ERP support partner is there for the business both during implementation and after rollout. A good ERP support partner is an ongoing member of the team, a true business partner. This support partner knows the business, knows the implementation, and is there for the business when there is questions or additional needs.

This partnership aspect of a good ERP support partner is why availability and accessibility is important. A business doesn't want a support partner that is there during initial implementation but then disappears after rollout. The business also doesn't want a support partner that operates by committee or is hard to reach. The best ERP support partners look and feel like a self-running department of the company itself.
Questions to Ask Your ERP Support Partner
With partnership and availability such an important aspect of the relationship, businesses should ask some key questions when selecting their ERP support partner.
What are your support hours?
How do you bill for support (subscription, by ticket, by time, etc.)?
What is your average response time for customer support requests?
What support channels do you offer (phone, email, live chat, etc.)?
Do you have a dedicated support team for our company?
Do you provide a designated account manager or point of contact?
What is the escalation process for urgent support issues?
What is the process for reporting and tracking support issues?
Do you offer training and resources to help us use the ERP system effectively?
Do you have a service-level agreement (SLA) that outlines your support commitments and guarantees?
What is the cost of additional support services or consulting beyond the standard support package?
These questions will help you gauge the level of partnership and availability of prospective ERP support partners, and ensure you get the support you need both during ERP implementation and afterwards.

For an inside look at the role that an ERP support partner can play, and examples of this relationship in practice, see our client success page for stories about how actual businesses have engaged with Navigator, and the benefits from this ERP support partnership relationship.