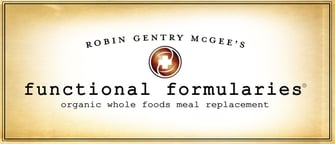 (Salt Lake City, UT) — Navigator Business Solutions has announced that Nutritional Medicinals, LLC and its brand Functional Formularies, a producer of whole foods and feeding tube formulas, selected Navigator Business Solutions to implement its company procedures and operations onto a single streamlined software platform: SAP Business One.
Functional Formularies was formed in 2012, and has grown rapidly since inception. With the world's first and only whole-food, organic feeding tube formulas and meal replacements, Functional Formularies' competitive advantage is unique. After her father nearly lost his life after slipping on black ice, company founder and CEO Robin Gentry McGee created an organic food alternative to help support her father's recovery. This experience began her immersion into the food-as-medicine model, and Functional Formularies was born. The company operates in its Centerville, Ohio office with a staff of 12 full-time employees and several contracted service providers.
Due to continued growth and success, Functional Formularies chose SAP Business One, a unified enterprise resource planning (ERP) solution, to automate their operational processes, streamline workflow, and manage inventory across the organization. This process involved identifying the proper platform (others were considered) through an experienced partner specialist. This partner would also need to properly implement the software to the unique standards and needs of the company.
"We needed something to manage the quickly growing sales" said Jarett Roush, Director of Finance & Operations. "After managing the business functions with multiple spreadsheets, we needed the ability to better and more easily manage customer relationships, accept and transfer orders, enhance accounting and manage inventory, among other things." Brian McGee, co-founder and COO, added, "To us, SAP represented the best in the business. The way Navigator presented the product and took time to explain the full benefits of the system was very helpful."
It is anticipated that once installation is complete, Functional Formularies will enjoy a measure of organization and overall control like never before. In addition to the benefits of the software, Functional Formularies also looks forward to a continued positive relationship with the Navigator Services Team. "Service after the sale is very important to us" added Roush.
"Adding Functional Formularies to our growing list of customers is a tremendous win for Navigator" stated Eric Dahl, Navigator's Vice President of Marketing. "This is a special company that offers a truly beneficial product to the marketplace. It's an honor to be partnered with them."
About Navigator Business Solutions
Navigator Business Solutions is the premier Cloud value added reseller and SAP Cloud Partner of the Year for SAP Business One and ByDesign software platforms, services and proprietary add-on software. Navigator's cloud first, agile methodology has enabled effective implementations for over 500 small and medium sized manufacturers, distributors, professional and commercial service providers, retailers, and industrial focused companies worldwide. www.nbs-us.com
About Functional Formularies
Functional Formularies originated in the quiet and beautiful countryside of Wilmington, Ohio. The company was founded by Robin Gentry McGee, who over the past several decades has developed a vast knowledge of the food-as-medicine model. It was only natural for Robin to use her experience and knowledge to help her father and herself when faced with life threatening health issues. After experiencing positive results, she is more determined then ever to make it easier for others by taking the guesswork out of choosing healthy alternatives. www.functionalformularies.com.
To see the original Press Release, click here.
Contacts
Navigator Business Solutions
Sarah Chairez, 801-642-0123
Marketing Coordinator
marketing@nbs-us.com