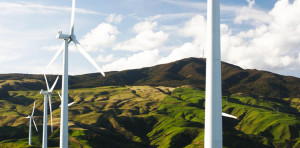 Most energy service companies do not have proper visibility. It's all too commonplace not to know whether a job will be profitable until all the paperwork is complete.
Navigator will help you eliminate the guess work. Through our solutions, we can show you how to best manage your projects while enlightening you on exact profitability amounts.
Whether your business is construction, services, equipment, or rentals, it is imperative to have absolute command over cost, time, and profit. Navigator is your trusted source to help you manage these imperatives. Our programs offer tailor made solutions which were created specifically for energy companies. Let us help you bolster your capacity within Job Costing, Work Orders, Rentals, Third Party Billing, Unit Costing, Field Ticket Management, Dispatch, HRM & Certifications, and Labor Sheets, among others.
At the core, Navigator's offerings present an affordable way to manage your business from top to bottom. Through our General Business Management Functionality, we can help you manage and streamline your financial operations by automating every accounting task. Our Sales and Customer Management capability will help you to better track opportunities from first contact to close. Inventory and Distribution will provide accurate information about shipments, inventory, and item location. Finally, the Reporting and Administration functionality will allow you to efficiently gather data from multiple sources, ensuring accurate reports.
Navigator stands ready to assist you in discovering what system will best fit the way you do business, while addressing your budget and time, your level of IT expertise, and the way your employees work. For more information, click here.