The future plans for the SAP Business ByDesign solution are strong. A recently published article has unfortunately painted an inaccurate picture of SAP's commitment to the Midmarket and Small and Medium Enterprise clients that are the right fit for a mature, stable and flexible cloud-based ERP system.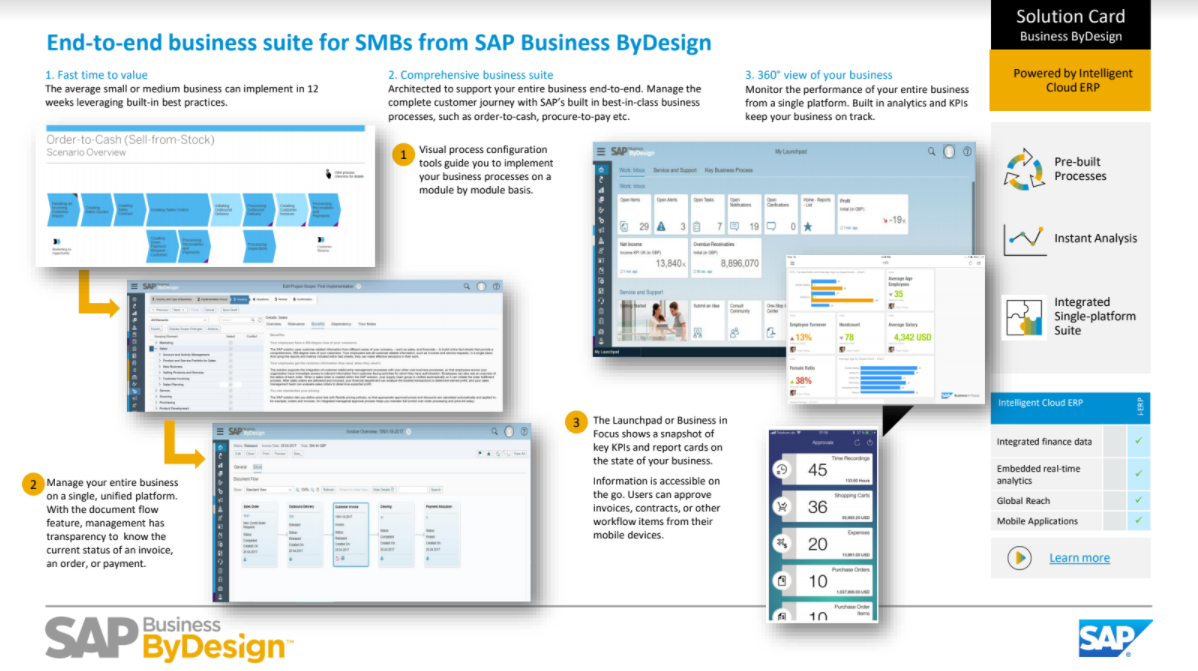 The true message
SAP Business ByDesign is a globally recognized, mature, and stable, cloud ERP software solution available to the market – without an expiry date. It can be purchased, implemented, and extended through SAP and Partners such as Navigator Business Solutions. 
What is changing is SAP's development approach with SAP Business ByDesign. Starting in Q2 2023, new business extensions will be developed by SAP and Partners on the SAP Business Technology Platform (SAP BTP) and connecting with the available interfaces (APIs and data exchange formats).
The innovation of SAP BTP is to build new functions, such as SAP Product Footprint Management, only once, and for the solutions/extensions/integrations to be more easily made available for all SAP ERP products. SAP BTP is central to SAP's and SAP Partner Ecosystem's innovation agenda in the future.
In addition to bug fixes, SAP will continue to deliver:
Legal updates (such as new channels for electronic document exchange with tax authorities)
Additional business capabilities and functionalities to connect with SAP ByDesign (see product roadmap)
New capabilities that uphold SAP product standards
State of the SAP Business ByDesign Product and Future development
Life Sciences, Biotechnology, Distribution, and Consumer Products Organizations come to Navigator Business Solutions when they find their ability to grow and or adapt is being limited by their current business processes and systems. All have outgrown their current business systems, some systems are just underpowered, unable to support the company's growth, some struggle with a group of disconnected systems and yet others simply are outdated systems that are taking valuable time and resources to hold together.
As an SAP Gold Partner, and one of the top SAP implementation partners in the world, Navigator focuses on helping small and mid-sized companies deploy cost-effective, cloud-based ERP solutions based on the market-leading SAP Business One and SAP Business ByDesign platforms. Navigator also provides award-winning ERP professional services and support, including project planning, implementation, system extensions, integrations, consulting, training, and US-based development and client support.