The engineering industry is complex and demands a high level of efficiency, precision, and control. Managing multiple projects, suppliers, and customers while ensuring quality and cost-effectiveness can be a difficult task for engineering firms. This is where an Enterprise Resource Planning (ERP) system can be a game-changer.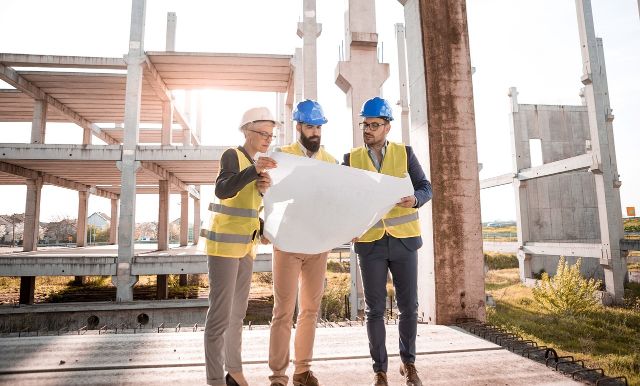 ERP systems such as SAP S/4 HANA Cloud offer numerous advantages for engineers, including automating tasks, saving engineering time, improving communication across departments, and optimizing engineering and production processes. Engineering ERP systems must also meet specific requirements, such as drafting and managing Bills of Materials (BOMs), routing procedures, and work instructions. Here are a few advantages of ERP for engineering companies:


CAD Integration
Creating the BOM is one of the engineering department's most time-consuming and complicated duties. Many manufacturing ERPs will demand that the engineering department meticulously take a CAD model and construct a list of all the parts required, as well as the BOM, routing procedures, and work instructions. This information must also be re-keyed into the system to sync with the rest of the database.

Transferring BOMs from a CAD system can consume up to 20% of overall engineering time. Engineers are responsible for tracking down and reentering information into multiple systems. It wastes important time and increases the possibility of human error. It also reduces the engineering department's productivity and efficiency because engineers are completing data entry instead of focusing on more productive activities.

ERP solutions designed to interface with CAD software can automatically extract and build a BOM from designs, drawings, and models created in CAD, saving your engineers time and streamlining purchasing, requisitioning, and manufacturing processes.


Enhanced Business Operations
An ERP system can provide project managers with tools to monitor project progress, track expenses, and manage resources. A company's internal operations will undoubtedly become more complex as it expands and prospers, and an effective Engineering ERP System that produces correct business data in real-time can boost a company's efficiency.

An Engineering ERP System's easy user interface simplifies the automation of a company's activities. Order fulfillment, on-time delivery, and creating a diverse range of engineering items are only a few major corporate activities that benefit from this.


Cost Management
Interacting with the engineering sector when conducting business entails paying different administrative and operational costs. ERP software provides users with access to a centralized database containing accurate and up-to-date information. Engineering ERP Software can also help business owners prevent errors and delays in their operations, improve the quality of their business decisions, and manage the various parts of their businesses more efficiently.


Maintain Business Transparency
ERP can improve a company's capacity to monitor inventory levels by making routine checks, including checks on shipments that are on their way and goods that are already delivered. These tasks become feasible when a company operates under the supervision of a centralized Engineering ERP System.

Because of this transparency, it is much easier for a corporation to keep track of the quantity of working capital required. The more visible and open a company is, the easier it is for its many departments to interact and speed up their work.
Effective Planning
Every engineer is responsible for developing a plausible strategy that will allow them to execute a project within the established time and financial constraints. Investing in an Engineering Enterprise Resource Planning system is wise if you want to create a thorough 3D plan for a project and ensure that no detail is overlooked. Using an Engineering ERP System will help highlight the critical technological domains you should focus on.


Regulatory Compliance
An ERP system can help engineering firms comply with regulations and industry standards, such as ISO 9001, which sets quality management standards for engineering and manufacturing. An ERP system can also provide tools to track compliance requirements, manage audits, and generate reports for regulatory agencies.

An ERP System provides various benefits to engineers, including increased job productivity, improved collaboration across departments, and streamlined engineering and manufacturing operations. If you want to know more about how ERP can benefit your organization, be sure to reach out to the experts at NBS. We also have expertise in ERP for finance and ERP for wholesale distributors.