Founders often say that the business is their baby.
There's a measure of truth to this because starting and growing a business can be all-consuming, and it requires a lot of time, money, and sweat equity. It becomes a founder's life, especially during the startup phase.
Taking this analogy further, having the right IT systems in place is like choosing an appropriate home for raising the child and growing the family. A one-bedroom apartment might work during pregnancy, but most couples will look for a starter home early in the process so there's space for a children's room, the extra stuff required for parenting, and maybe resources such as a back yard or a bigger kitchen.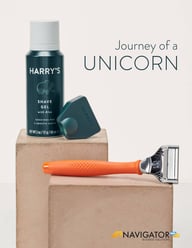 For some families, one child and a starter home is enough. This is the same as a small business that successfully grows to $20 million in annual revenue but has no plans for becoming a large Fortune 500-sized enterprise. The IT systems they put in place for the first jump from startup to successful small business might be the last solution they need.
But other families have larger plans that include multiple children, which often means an upgrade to a bigger house so things don't get tight and require cumbersome workarounds. This is akin to the business that expects multiple brands and several distinct lines of business, firms that know large enterprise status is coming.
Just as a forward-looking family prepares for a larger house before those additional children actually come along, so too does a growing business put in place a larger IT system before it has outgrown the old one.
"Is your technology and your business processes optimized to be able to support your company plus two years?" asks Christopher Beck, head of global IT for unicorn shaving products startup, Harry's. "If it's not, you have to start that planning process now. From an IT perspective, you don't want to be the ones stifling the growth of the business."
The Right System for the Right Business Size
Just as there are a variety of home sizes, there are different levels of backend IT systems. The trick is selecting the right system for your business today plus two years, and moving to larger systems as the business grows.
Harry's is a good example.
The company started in 2012 with a basic business accounting solution that handled core financial processes such as invoicing, balance sheet, revenue statements and the basic nuts and bolts needed by even the smallest companies. This solution met the need on Day 1, was easy to set up, and didn't require an IT department. It was good for Harry's as the company got started, much like a one-bedroom apartment is enough before a family really gets going.
Just like a family with kids on the way, though, Harry's knew it would need more robust systems and processes in the near future as it grew its shaving blade subscription service. So almost immediately, the company made its first big jump to a system that supports business growth. The company adopted SAP Business ByDesign.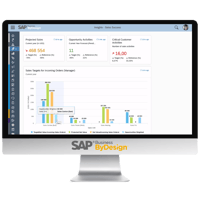 The move to Business ByDesign gave Harry's an integrated system built around industry-standard business processes that could handle inventory, complicated ecommerce orders, supply chain, human resources and other needs the company knew it was facing now or would face in the near future. The move to Business ByDesign was like buying that first house, a complete solution that gave Harry's everything it needed for the moment and the foreseeable future.
Harry's grew its business on the back of Business ByDesign, relentlessly expanding in just a few short years until it had more than 1,000 employees, annual revenue upwards of $200 million, and a valuation of roughly $1.37 billion.
But Harry's wasn't done growing. So now the company is moving from the small business offering to SAP's large enterprise solution that powers the likes of Coca-Cola and British Petroleum, SAP 4/HANA.
"Business ByDesign has been a wonderful product for us from the time we deployed it right up until we grew to the point that we needed something larger," notes Beck.
In other words, Harry's now is moving to an even larger house as its family includes four brands and plans for more on the way.
The company's initial IT system was small and basic but easy to start. Its bigger small business solution gave it what was needed for business growth, but took a few months to set up. Now Harry's is overseeing the move to an IT system that amounts to a large custom house that costs millions of dollars to build and takes years to fully roll out.
Adopting SAP 4/HANA five years ago would have been wrong for Harry's, just as investing in a large house would be an overreach for a young couple expecting their first child. But there's a time for that larger system, just as there's a time for a house built for a large family.
The question is when. Every business must understand where it is in the process of growth, and both what's the right system today and what will be the right system later on as the business grows. Answering those questions can often be the difference between orderly growth and challenges that temporarily hold back a business. Figuring out the right system fit makes a huge difference in the life of a business.