Deploying a new enterprise resource planning system (ERP) is an important initiative that deeply impacts both your organization's strategy and daily operations. It streamlines your business processes, creates new revenue and cost savings opportunities, and delivers a host of other benefits including a reduction in operational silos and enhanced security.
While the transformational potential of a new ERP system is significant, evaluating and then selecting and implementing a new ERP system also is a significant undertaking.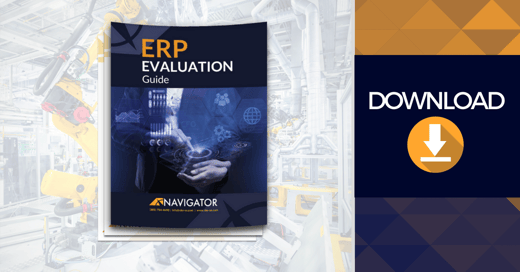 Request your copy of this ERP Evaluation Guide
Properly evaluating the ERP solutions on the market and selecting the right system requires a solid, holistic understanding of your organization and its needs both today and in the future. Implementing, training employees and supporting the system after go-live also is a significant project in terms of time, planning and resources.
Successful ERP deployment comes from considering all phases of the project even before a system has been selected due to the complexity of deployment and the need for a firm foundation with such an important, company-wide project.
Or are you ready to jump right in and take a look at how the SAP cloud-based ERP solutions would work for your company? Register for a FREE Product Webinar/Demo