Compliance in the Life Sciences world doesn't have to be complex. Below are three common business management issues surrounding the life sciences industry and the solutions that will help your company get-to-market faster.
PROBLEM
Revenue leakage due to unaccounted costs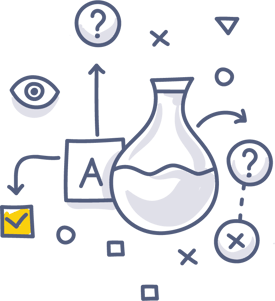 SOLUTION
Streamline accounting tasks Choose an ERP with a fully integrated automated accounting module—one that's custom-built for your workflows and designed to manage your business processes. Look for tools that give detailed cost breakdowns and tie sales orders into production for a clear, auditable document flow.
PROBLEM
Wasting time and resources to meet new regulations
SOLUTION
Systemize quality assurance An ERP that provides a hybrid of reporting and analytics tools will help you systemize quality control and adherence standards. Look for a solution that integrates with your preferred spreadsheet software, such as Microsoft Excel. That way, if a report needs to be modified, it can be easily exported into Excel.
LOOK FOR THESE REPORTING & ANALYTICS TOOLS
| | | |
| --- | --- | --- |
| 1 | 2 | 3 |
| Side-by-side comparisons of repair/replacement costs, repair frequency and overall workflow | Performance by asset type, work order type, and billable vs. non-billable hours | Stock transactions and inventory valuations, inventory counts, BOMs, production planning, and material requirements |
PROBLEM
Recreating each new device from scratch
SOLUTION
Create repeatable processes across multiple products Take a modern approach to project management. With the right tools, you can easily replicate a similar, successful project by copying all of the costs and materials needed into the new project, saving you time and money. The best ERP software can automate this entire process.
Your ERP solutions–down to a science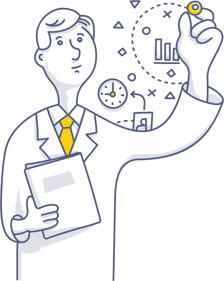 Navigator understands the unique challenges facing the life science industry. That's why we provide comprehensive yet simple solutions to help your growing company stay compliant, safe, and ahead of the curve. With more than 500 customers, and more than 100 years of combined experience, Navigator has the expertise and award-winning reputation to send your company in the right direction.