The global supply chain is transforming at a breakneck pace, and an increasing number of distributors are entering the direct to consumer (DTC) sphere. Meeting customer demands goes well beyond the limits of traditional ecommerce and entails much more than processing credit cards through an online store.
Distributors who are serious about adding a business-to-consumer (B2C) component to their established B2B lines of commerce need an omnichannel plan to achieve success. That means taking both consumer and supplier behaviors and needs into consideration when forming a digital commerce strategy.
Omnichannel Ecommerce: The Consumer Component
Any distributor dipping their toes into the world of DTC ecommerce may find themselves overwhelmed. Today's savvy consumers demand a lot, and they will readily seek out competitors if a company's business model can't accommodate them.
At a minimum, consumers want a range of communication options with a business. This includes in-person brick and mortar interactions, of course, but also phone, email, chat applications and live web chat, text, social media platforms, online marketplaces, messaging forums, product reviews and more. Developing a multi-channel communications strategy that encompasses all of these channels is vital for success. But it's not enough.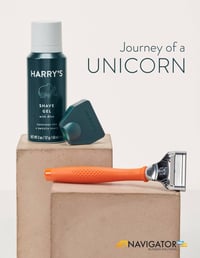 Distributors adding a consumer model to their commerce strategies must be prepared with an omnichannel approach that unifies the communication models outlined above. It simply isn't efficient to monitor and manage so many different channels independently, particularly for small businesses. A unified system that streamlines all communication channels seamlessly is at the heart of a successful omnichannel strategy. Enter cloud-based enterprise resource planning (ERP).
ERP Facilitates the Omnichannel Experience
Distributors that want to be successful with their new consumer markets will benefit from a modern, cloud ERP solution. Particularly for small-to-mid-sized businesses (SMBs) that don't have giant staffs to monitor a variety of communication channels, cloud ERP aggregates data from all those channels in one convenient location.
A centralized access is available for all workers and departments throughout the business, providing them with valuable information about customer history, purchasing behaviors and even communications channel preferences. This simplifies customer communications from a business perspective while also creating a more positive customer experience. Customers, after all, want to feel like their past purchasing decisions matter to a company, and long-time buyers don't want to be treated like brand new customers when they reach out to a business.
The omnichannel strategy isn't just about improving the customer experience, however, and neither is ERP. It is a true 360-degree back-end system that offers visibility into all departments and aspects of business. That's a critical tool for distributors trying to stay on top of supply channels, back-office operations, inventory management and fulfillment, which are all important pieces of any omnichannel business strategy.
The Role of EDI in the Omnichannel Strategy
Electronic data interchange (EDI) has an important role to play in providing a seamless omnichannel experience that extends to customers, suppliers, partners and back-office operations. EDI is the digital exchange of business data, including purchase orders, invoices and billing information. Once handled manually through paper exchanges, EDI standards have been established to ensure SMBs may seamlessly share a variety of information quickly, efficiently and securely.
Many cloud-based ERP offerings for small businesses include integrated EDI. This enables a federated set of data from customers, suppliers and other parties to be shared across a business, as well as with other organizations as necessary. It also automates the process of data sharing, ensuring more accurate documentation and reporting with fewer errors.
Distributors should consider an ERP solution that may be directly connected and integrated with an EDI system as an important component of their omnichannel strategy. EDI offers a host of immediate benefits in support of omnichannel communications and data sharing, including increased efficiencies, which may translate to time and cost savings.
Additional benefits of an EDI system integrated with an ERP solution include increased processing times for orders, as well as an expanded geographic reach. EDI can help smaller distributors handle orders from large buyers, no matter where they may be located. The system can add new trading partners quickly and easily, helping companies expand their global networks. EDI can even help shorten lead times for delivering new and upgraded products.
The DTC market and digital commerce once consisted of online stores with automated credit card processing capabilities. Those days are long gone, and distributors looking to break into the consumer sphere need a 360-degree strategy that considers the needs of their customers, suppliers, partners and of course their own workers and departments.
Small businesses making the shift to the consumer market require a true omnichannel approach for success. A cloud-based ERP solution with integrated EDI can help distributors achieve their goals, while providing them with valuable information about all aspects of business to streamline operations and stay a step ahead of competitors.
Learn how one B2B business moved into the direct to consumer space with the help of ERP.
Check out our success story on Countrywide Tire and how it upgraded its backend systems and added a direct-to-consumer component to its business.