Most global distributors are on the path toward digital transformation. The ability to automate systems and processes, integrate all areas of business and provide workers with unrestricted accessibility and mobility is appealing to most businesses.
The coronavirus pandemic has impacted most facets of business operation and has accelerated the pace of digital transformation for many organizations, however. Recent research from McKinsey reveals that many companies have sped up the digitization of their customer and supply-chain interactions, as well as their internal operations, by as much as three to four years because of the impact of COVID-19.
Distribution has been a major factor in this accelerated pace of digitization, as the pandemic has caused havoc on supply chains and necessitated major improvements in the way businesses manage and distribute their products. Of the executives surveyed in the research, a majority revealed that funding for digital initiatives has increased more than other cost centers in their business.
The B2B Digital Distribution Evolution
Companies that distribute primarily through a B2B model, like inner tube distributor Countrywide Tire, are severely impacted by COVID-19. Countrywide already had a wheel up on its competition thanks to the successful implementation of the SAP Business ByDesign ERP solution. But other distributors have had to rapidly accelerate digitization of their core internal applications as well as interactions across their supply chains to face the challenges of the pandemic.
According to the McKinsey research, the distributors surveyed said they acted 20 to 25 times faster than expected when it came to making digitization decisions and changes in response to COVID. Those same businesses confessed that the changes simply weren't a top business priority prior to the pandemic, pointing to systemic barriers with embracing digital initiatives.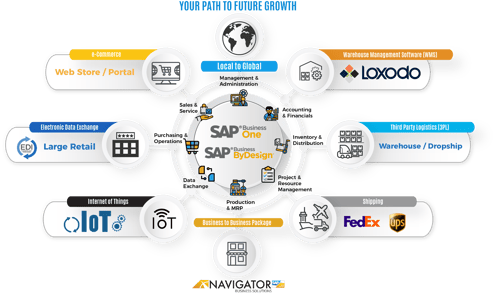 Close to 30 percent of B2B executives queried about digitization cited fear of customer resistance as a barrier to change prior to the pandemic. Additional barriers included organizational and technology issues due to lack of infrastructure and departmental silos.
Perhaps coincidentally, those same barriers often are cited by distributors and other businesses reluctant to adopt an ERP system. The pandemic and resulting changes to the global supply chain have proven that those perceived barriers can be overcome to implement an integrated, automated and intelligent digital system like ERP.
In fact, those distributors that moved forward with adopting digital solutions said the changes were made with long-term business goals in mind. For instance, many businesses invested in data security as well as accelerated migration to the cloud so that they could work and interact with customers seamlessly during the pandemic. They reported that these changes ultimately removed some of the problems with virtual interactions they experienced prior to the pandemic, and that they were a solid investment in future communications and growth.
B2C Distributors Move to Embrace of Digitization
As consumers have shifted to online channels in droves as a result of the pandemic, B2C distributors have been rushing to accommodate them. Businesses surveyed by McKinsey in the study said they were three times as likely to complete 80 percent of their customer transactions digitally than prior to COVID-19.
Distributors like Rothy's, a sustainable shoe manufacturer, were well positioned at the beginning of the pandemic with a reliable, scalable, cloud-based ERP system already in place. Rothy's chose SAP Business ByDesign early on in its journey in an effort to future-proof its back-end systems for growth and potential challenges.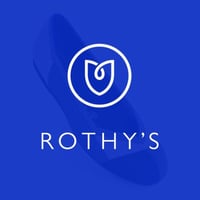 The investment paid off for the company, and continues to pay off by meeting the many distribution and logistics challenges created by the pandemic.
In fact, businesses that invested more in digital technology than their competitors are twice as likely to report outsized revenue growth now, according to McKinsey. Even more importantly, digitization during the pandemic has actually changed executive mindsets toward technologies like ERP.
In a 2017 McKinsey survey, nearly half of executives rated cost savings as one of the most important factors in their digital strategies. Now, only 10 percent hold that view. More than half of executives today invest in technology to gain a competitive advantage or as part of a larger strategy to refocus their business around digitization.
The McKinsey research highlights why all types of distributors need to embrace strategic, integrated digital initiatives to meet the complexities and challenges of COVID-19. Cloud-based ERP solutions facilitate growth even during the most challenging circumstances. They also offer a host of benefits, integrating business areas and processes, automating systems and functions and enabling remote access for workers and customers alike. ERP systems also offer intelligent insights about business trends and provide a clear pathway for growth, even during a global pandemic.
COVID-19 has proven that the perceived barriers to digitization and adoption of systems like cloud-based ERP are easily overcome during extenuating circumstances. Distributors that wish to keep up with their global competitors and organically grow their businesses through the pandemic and well beyond need to take the necessary steps to embrace digital transformation. ERP offers a clear path to digitization and growth with a solid return on investment that will last well beyond the pandemic, aiding business through the next phase of global growth and challenges.