Dedicated manufacturing enterprise resource planning (ERP) software is becoming increasingly essential for any manufacturing business's success. There is also a growing need for ERP software to enable process automation effectively.
Read on for a better understanding of manufacturing ERP, why process automation is important, and how a powerful combination of the two can help streamline your business.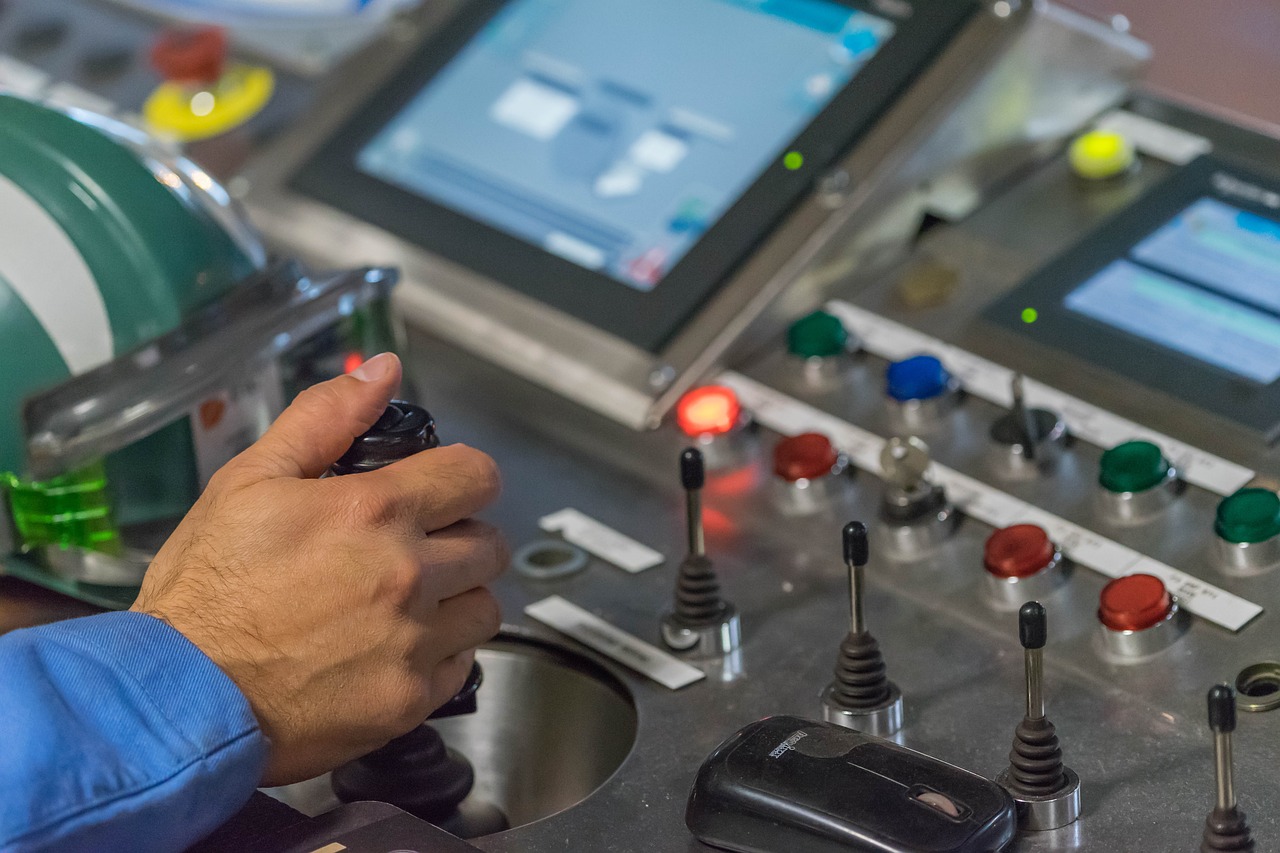 What Is a Manufacturing ERP System?
Manufacturing ERP—such as this manufacturing software—is a sub-category of ERP software that delivers manufacturing-specific functionalities to help streamline and automate core business processes.
ERP manufacturing software is customized to the manufacturing industry, and a particular software solution is usually customized for the individual manufacturer. By using this software, a manufacturer can:
Manage daily finances, track job costing, and create custom reports
Use quality control checkpoints to meet customer expectations
Schedule time based on machine time, labor hours, and raw materials in stock
Track shop-floor activities and manage the manufacturing process more efficiently from start to finish
Plan out the production process, allocate resources, and track raw materials
Monitor inventory of finished goods entering and leaving the business
Receive, scan, and store productions, knowing the location of each item within the warehouse
Standard manufacturing ERP features include:
Automated data collection
Quality control/quality assurance
Production management
Bill of Materials (BOM)
Master Production Scheduling (MPS)
Capacity Requirements Planning (CRP)
Advanced planning and scheduling (APS)
Integration with plant floor machinery, and more
Manufacturing ERP Versus Generic ERP
If you're wondering what makes manufacturing ERP different from generic ERP, here's a quick look at some key distinctions:
Generic ERP offers common functionality for all businesses, while manufacturing ERP provides deeper and more advanced functionality for manufacturing-specific needs.
Generic ERP requires a great deal of customization to meet unique industry requirements, while manufacturing ERP seamlessly integrates with both core business processes (such as finances) as well as manufacturing-specific processes like production.
With generic ERP, specific manufacturing data is not visible to other users, while manufacturing ERP gives a transparent, 360-degree view of the entire manufacturing business.
Simply put, generic ERP is more difficult to integrate with your business, and this lack of integration denies the visibility essential for profitability and improved efficiency. It hinders some of the biggest advantages ERP brings to your business, meaning manufacturing ERP is always a better choice.
Who Needs Manufacturing ERP?
Manufacturing ERP is suitable for manufacturing businesses of all sizes. Even the simplest of manufacturing systems will need purpose-built software to run correctly and gain a competitive edge in today's cut-throat markets.
Why Automation Is Essential for a Manufacturing ERP System
At the core of all manufacturing operations is the need for high speed—things change and happen very fast, and customers come with strong expectations of time-efficient delivery.
While ERP software helps meet this "need for speed" to some extent, it's always best if the manufacturing processes are as automated as possible. This prevents your team from getting bogged down with manual tasks, encouraging them to utilize their skills for bigger and better things in the scope of your business.
For example, when you receive an invoice from a vendor, this will initiate the process of matching it with a purchase order, checking whether goods were received, ensuring the bill was accurate, and whether there were any problems with the order. After this, the invoice will have to be sent for approval, which kickstarts another stream of processes regarding payment.
The Bottom Line
While all of these tasks can certainly be done manually with a worker interacting with ERP software throughout, this will do nothing but slow down your business and open the process to human error.
Instead, an automatic workflow will make things move faster, free up employee time, and eradicate error from the process. This is just one of the examples of the power that automation can bring to manufacturing ERP.
To learn more about manufacturing ERP, be sure to read our posts on manufacturing ERP system data analytics and reporting and ERP system integration challenges.