Although the professional services industry is quite lucrative, it's highly competitive and has its fair share of challenges. Therefore, as you contemplate venturing into this sector, you need to figure out unique ways to gain a competitive advantage over your competitors. One of the easiest ways to ensure your company achieves more every day and remains competitive is to automate your professional services.
Fortunately, you can now find reliable professional services automation (PSA) software for your company. This software is one of the most common enterprise resource planning (ERP) systems used by enterprises around the world, especially those in the professional services sector, to streamline their operations.
So, even as you think about automating your professional services, make sure you understand how an ERP system helps a company so that you can work out the best ways to use it to give your company a competitive edge. This article tells you how to implement an ERP for the professional services industry using PSA software.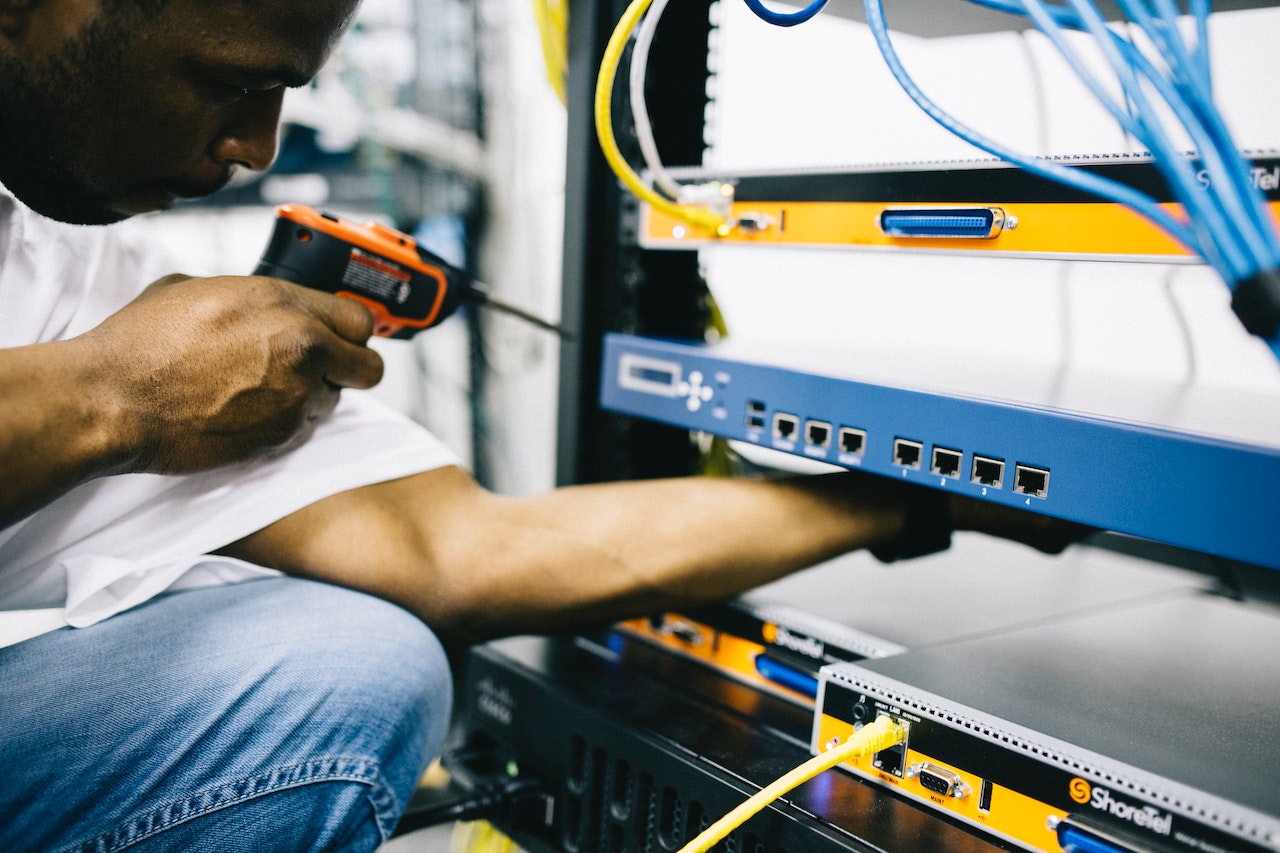 What Is Professional Services Automation Software?
PSA software is an application suite designed to offer businesses in the professional services sector the functionality they require to manage important business processes. This program helps to automate critical business operations in the professional services industry, including consultancy, legal representation, accounting, and many more.
PSA software works the same way as an ERP system in product-based sectors like manufacturing and sales. Furthermore, you can now find an intelligent ERP system to help you automate and manage critical business processes better. When you use a PSA program with machine learning capabilities, you can easily navigate the undercurrents of growth in your business because it offers you a consistent way to plan, manage, and measure the performance of your projects throughout their life cycles.
Your PSA software will help you to achieve every project's objectives and schedules, assign the necessary resources to every project, and monitor your employees' time and billable expenses. Most of the latest PSA application suites have customer relationship management (CRM) capabilities to help you monitor the available sales opportunities and carry out important help desk tasks effectively.
Common Types of Professional Services Automation Tools
Previously, only on-premises PSA tools were available in the market. Although these PSA products were quite effective in automating professional services, their usability was quite limited because they could only be accessed from the company's premises. But this has changed drastically with the emergence of cloud-based PSA tools like the ones offered by Navigator Business Solutions (NBS).
Cloud-based PSA tools eliminate the hassle of hardware procurement and management because you don't have to install expensive hardware in your offices. So, if you want to avoid on-premises technology expenses, the cloud-based PSA approach is the ideal choice. You can invest the extra funds in the core lines of your professional services business.
Cloud-based PSA solutions will simplify your company's efforts to manage the widely distributed and remote workforce. Everyone can access the core elements of your business from any location. This will improve the productivity of your staff because they don't have to be in the office to carry out their daily obligations.
PSA products vary depending on the level of their integration with other automation systems available. Some PSA suites are integrated with remote monitoring and management (RMM) and remote control tools, while others only offer PSA tools without any additional automation features. However, some standalone PSA tools can be integrated with other programs like CRM and bookkeeping apps.
Whether you want to implement a standalone PSA automation suite or an integrated suite, make sure it has the three main components of effective PSA software: resource management, project management, and time and billable expense management. The resource management component allows you to match the available professionals to the appropriate projects for better resource utilization, while the project management element offers you an overview of the ongoing projects allowing you to meet important project schedules and objectives.
The time and expense management component of PSA software allows you to track your employees' time and incurred expenses. Some integrated PSA tools can be further integrated with third-party tools for more efficiency. If you need PSA software, NBS has options for you!