SAP HANA is the database tech behind the SAP ecosystem and powers SAP S/4 HANA, the ERP suite. HANA provides the database platform that can manage, store, and structure huge data volumes and process data on demand.
Is SAP HANA an ERP? There is often confusion about these two similarly named systems, and while both fully integrate and are part of the SAP landscape, they are different.
S/4 HANA is a next-gen ERP run exclusively on SAP HANA, so the two work hand-in-hand. However, SAP HANA itself is not a fully functioning ERP but rather an intelligent database platform with substantial capacity and functionality.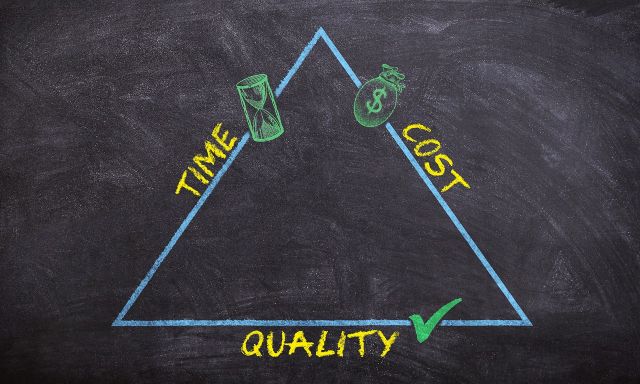 What Is the Competitive Advantage of SAP HANA?
The powerful database platform is a digital environment that can provide insightful, organized information based on advanced data analytics. HANA differs from conventional database management systems because it has an array of additional abilities, including:
Application development
Real-time analytics processing
Multi-model data processing
Data virtualization
The in-memory database means businesses can manage big data and extract meaningful reports to make fast, informed decisions. Below, we explain some of the most important benefits SAP HANA offers.
Reliable, Accurate Data Management
SAP HANA is a cost-effective solution for businesses and organizations handling large data sets, using data compression and a column-based storage format to avoid data silos, duplications, and errors.
Advanced AI Automation
Machine learning functionality brings process automation to data management, with a built-in AI element that improves the capabilities of SAP HANA across integrations with other SAP software and third-party solutions.
The system is compatible with most databases, software, and hardware as a flexible solution providing hybrid transactional and analytical processing across all data types.
Usability
SAP HANA provides well-formatted data analytics and reporting to ensure data is accessible, clear, and simple to understand. Data virtualization integrates all siloed data sets in various systems to provide quick, precise answers to data queries.
The system uses RAM rather than hard storage, which means queries can be resolved in less than a second, regardless of the scale of the application, providing real-time data virtualization at unprecedented speeds.
Complete Data Control
There are multiple database management solutions within the SAP landscape, which can be implemented across organizations, ensuring the SAP ERP is optimized, secure, and available in real time.
Flexible data storage, processing capabilities, and access are suited to organizations of all sizes. SAP HANA can scale as businesses and their data modeling grows without any loss in speed or precision.
High Data Security Levels
The SAP HANA platform is secure, with adaptable privacy features to meet the demands of businesses in varied regulatory and compliance sectors. Both data and applications powered by HANA are protected by advanced security.
Flexible, Powerful Data Management
SAP HANA uses massively parallel processing, or MPP, and can query even the largest data sets rapidly, with the capacity to store data and conduct processing tasks across data types, including documents and graphs.
The system upholds excellent functionality with varied deployment options, used on private cloud platforms and public and hybrid setups. It enables businesses to adapt access controls and analyze data remotely, providing effective data management to address challenges as they arise.