Manufacturing in the life sciences industry encompasses a broad range of processes and functions. Enterprise resource planning (ERP) and manufacturing execution systems (MES) each play a major role in the management of those processes, although a few functions can overlap at times, causing confusion.
For the most part, ERP and MES functions are distinct and clearly defined. Below we will outline what each type of solution manages within a life sciences manufacturing environment, as well as how properly integrated systems can complement each other and streamline manufacturing processes.
The Importance of ERP in Life Sciences Manufacturing
ERP solutions are typically broad and powerful, encompassing manufacturing functions as well as supply chain, order processing, inventory management, human resources and customer relationship management (CRM). Within life sciences manufacturing, ERP is
typically used
to create and manage the basic plant schedule and operations. This may include production, material usage and delivery and shipping information.
One of the main challenges for life sciences businesses is maintaining operational efficiencies while also trying to grow revenues and bring products to market. An ERP solution provides oversight and guidance for each stage of business. This includes everything from planning and clinical trials to distribution and revenue generation.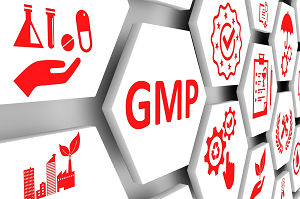 ERP offerings typically provide visibility across the entire supply chain, a powerful asset for life sciences manufacturers. Benefits include accurate tracking and tracing of materials and transactions, as well as quality control and regulatory compliance features.
Medical device and bio pharmaceutical manufacturers can take advantage of ERP features including built-in best practices, real-time analytics and mobility. The result is the ability to make quicker and more agile decisions as well as foster global collaboration and market expansion. ERP also facilitates quicker and more dynamic product cycles, encompassing development, clinical trials, distribution and revenue generation. These features are enticing benefits in the heavily competitive life sciences industry.
The Role of MES
MES solutions manage and report on manufacturing plant activities in real time, as well as maintain records and highlight exceptions. The main role of MES is to show manufacturers in real time which tasks have already been completed and what needs to be done next. Solutions automatically create notifications for tasks as well as logs for problems. They also enable quality control teams to work synchronously with manufacturing processes. That means events and issues may be reviewed in real time to prevent delays at the product release stage.
The key features of an MES offering include:
These records automate both data collection and exception alerts, leading to quicker release times by up to 50 to 80 percent. They also facilitate real-time discussion of errors and exceptions as well as a real-time view of all manufacturing processes.
Weighing and dispensing management
MES solutions provide verification of all raw materials, and automatically generate documentation for each batch. Systems also highlight exceptions or issues automatically.
Equipment management
MES offers real-time usage information for all equipment, containers and rooms within the manufacturing facility. Solutions provide instant filterable searches for regulatory audit evidence. Electronic records also eliminate the need for cumbersome and time-consuming paper log books.
Overlap and Integration
In cases where an ERP has built-in weigh and dispense workflows or electronic batch and device history record workflows, it may overlap with an MES solution. Oftentimes this type of functionality is custom built into the ERP solution and only works in specific locations or instances. Most ERPs are not designed to handle this type of functionality on a broad scale, making MES functionality critical.
For life sciences manufacturers, the best way to take advantage of both of these solutions is through integration. An ERP system is invaluable for managing various departments and functions throughout a life sciences business. When used specifically for manufacturing, it may sit on top of an MES solution to handle functions like ordering, bills of materials and inventory control. In this instance, the MES would handle the operations side of manufacturing, including the critical features outlined above. By using a simple interface to the MES, included in many ERP solutions out of the box, the two systems may work together cohesively.
ERP and MES systems each have a clear and defined role in life sciences manufacturing. When used together, they provide tremendous value for managing all aspects of manufacturing, from planning to operations to production.
Manufacturers will benefit from streamlined supply chain management, simplified operations and increases in accuracy, transparency and consistency across the board. The result will be improved efficiencies, better collaboration throughout the entire business and a quicker time to market. That means a shorter time to revenue generation and business growth, an enticing benefit for any company in the competitive life sciences industry.
To learn more about how life sciences companies are taking advantage of ERP to streamline and improve their businesses, check out our
recent blog post
.