The advent of the direct-to-consumer (DTC) business model meant that companies no longer needed to rely on third-party retailers or platforms. DTC has many benefits, chief among them being higher profits. There is no middleman to split the earnings with since the customer gets the product directly from you.
Logistics, on the other hand, can be more complicated without retailers. There isn't a third party to manage warehousing or distribution. Those responsibilities fall on the shoulders of your business. It can be daunting, but there is a solution: enterprise resource planning software (ERP).
ERP is end-to-end backend software that integrates business data and processes in a single system. It allows for company-wide accounting, faster decision-making, and better information visibility across an organization.
There are many benefits to using an ERP for your business, and that goes for DTC companies as well.
Cloud-Based Solutions
Myths about enterprise resource planning software abound. One of them is that rolling out an ERP for your business is too much work or it's too complicated. While that may have been true in the past, and it's still a big project, having a cloud-based ERP eases much of that pain.
After you've figured out your business needs, chosen a vendor, and implemented the system, you can enjoy using a single system to manage your business from anywhere. It also means you can scale and add functionality as needed without leaning on costly IT resources.
Using a cloud-based ERP keeps things flexible--you can add users or new functionalities on the fly, for example--so that your DTC business can meet the demands of your customers as they evolve.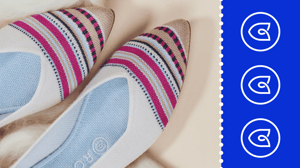 Rothy's Shoes Startup to Unicorn
Save Your Company Time and Money
If you've eliminated third parties and sell to customers directly, then you're already on your way to maximizing profits and efficiency. Process automation within an ERP takes that a step further.
Automation itself removes redundant tasks that would otherwise fall to employees, allowing them to focus on more important matters and boost productivity. It also means there's less time spent on repetitive tasks, which ultimately translates into time and money saved.
Since an ERP solution is a single, unified software suite that covers every aspect of your business, the data is all flowing through one system. That makes it more visible, more easily collected, and more easily analyzed to boost automation.
Financial Overviews
Being able to access all the financial aspects of your business is critical. Individual finance software solutions do exist, but the information is isolated. Integrating that data can present its own problems.
An ERP streamlines that process because it provides companies with a centralized data pipeline right out of the box. Instead of collating information from disparate sources for transaction processing, reporting, and analytics, you can do it all in one system.
Reporting and planning are made easier, too. Reports for any aspect of the company can be generated automatically from within the ERP. That includes checking to see how your sales team is doing or where your inventory stands.
An ERP's analytic engine can also provide predictions to help you plan and forecast.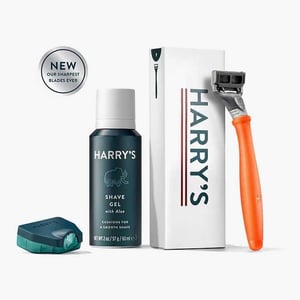 Grow and Adapt with ERP
It doesn't matter if you're running a startup or a more established company, using a hodgepodge of disconnected software services can only get a business so far. Even QuickBooks has its limits.
The unified solution an ERP provides is necessary for your company to grow and adapt along with the evolving needs of the customer and the marketplace. As demand and expectations increase, your business software must scale to meet them.
Consider the complexities of the supply chain. Those complexities include everything from sourcing to warehouse management to delivering the right goods at the right time for your customers. But where warehouse management solutions usually focus on that one aspect of the chain, ERP tackles multiple facets, including external and internal variables.
Multi-Channel Solutions
You may find your company moving goods across multiple channels--be they point-of-sale, big or small resellers, direct e-commerce, or an online marketplace like Amazon.
If your business is doing that without an ERP, it means duplicating data across separate systems, often manually. It takes your employees time to re-enter the same information for each system, which makes the entire process redundant and wasteful, as well as limiting operational visibility. The process also introduces the risk of data being entered incorrectly.
Using an integrated ERP eliminates those problems. Moving data across channels is simpler, record systems are ready out of the box, and there's support for multiple e-commerce platforms like Amazon, eBay, and Shopify.
The advantages of enterprise resource planning for DTC companies are numerous. Navigator Business Solutions is here to answer any questions you may have. Reach out through our contact form, speak to an experienced consultant at (801) 642-0123 or send an email to info@nbs-us.com.